January 7, 2015
Cutest Dog Breeds: Pawsome!
Aside from being loving and thoughtful as I said in my blog, "Man's Best Friend", dogs are also cute. No, not just cute, but very very cute! The way they bark, the way they wag their tail, the way they play with us, the way they sleep, the way they roll, the way they lick, the way they shake, the way they curl – oh, so lovely! I know, no one is going to protest on what I said. But if there is, you should better look the pictures below and you'll regret what you had protested.
Listed below are my top 20 cutest dog breeds that I have ever seen in pictures or personally. Honestly, I find it hard to choose because they are all adorable!
20. Aspin
Philippine represents! Find more about Aspin on Beauty Beyond Breed.
19. Bull Dog
Epic face bull dog, but he's still cute, right?
18. Labrador
What a spread-the-love face! Find more about Lab on Lab Of God.
15. Mini Pinscher
The kind of pup that I want to pinch! Find more about Mini Pinscher on King Of The Toys.
16. Welsh Corgi
Who has short legs? You have a friend here.
15. Poodle
I want this pet when I was young. His hair explains why.
14. Chow chow
I don't know if he's real or not because he looks like a teddy bear. Find more about Chow chow on The Walking Teddy Bear.
13. Pitbull
His cuteness evokes a warm feeling in my heart. Find more about Pitbull on The Sweet Beast.
12. Japanese Spitz
When I first had this, I was attracted to his eyes.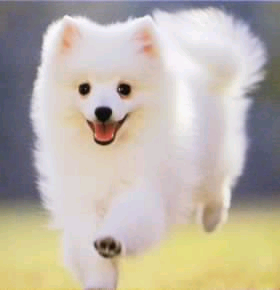 11. Pug
Even if you have many wrinkles, we still love you, pugs! Find more about Pug on The Internet Master.
10. Havanese
Just by looking by him, we can tell that he is a kind companion.
9. Shih Tzu
She can be fashionable just like you. Find more about Shih Tzu on The Floating Precious.
8. Maltese
He is an epitome of innocence and cuteness. Find more about Maltese on Dog Of Joy.
7. Chihuahua
They're so cute especially when they're together.
6. Papillon
He has the face that we can't resist!
5. Yorkshire Terrier
Grooming is not needed and he'll stay meek.
4. Beagle
What I love about beagles is their floppy ears and cuddly aura.
3. Pomeranian
He looks like a ball of joy. Find more about Pomeranian on Ball Of Cuteness.
2. Alaskan Malamute
Sometimes, I get confuse on which one really dominates my heart – Mals or the one on the top one spot. More about Alaskan Malamute on The Enormous Clingy.
1. Husky
Hey, Husky! Why so fierce? More about Siberian Husky on Fast And Fierce.